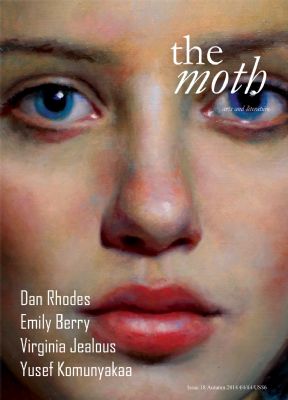 He jumped to earth from a helium balloon
suspended on the cusp of space
and missed.
He made a poem
with the twenty minutes of oxygen
he had left.
He remembered a teacher telling him:
No Ideas But In Things.
He looked at the thing in front of him
and pulled it to his chest.
It felt blue and green and quiet.
What idea, he wondered, is this?
Martin Kratz
Subscribe to The Moth for just
€
5 per quarter
Co. Cavan
Ireland
00 353 49 4362677