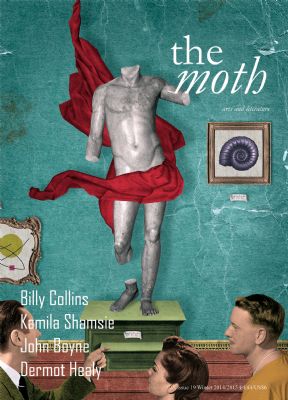 I pressed my ear against the wall
I heard a candle flame
sing a torch song to the sun
Burning in love
I beseech you
to let this burning
be how I reach you.
A gung ho moth yelled,
Geronimo,
before flying headlong
into the fire.
I cringed when I heard it sizzle.
I flinched when another moth shouted,
Quasimodo,
& ran amuck in the belfry.
Cherubic laughter rang out
& kneaded manna
out of apparently nothing
as apparently nothing
needed kneading.
I started to speak in tongues
but so far I am able to bite each one.
Mike Casetta
Subscribe to The Moth for just
€
5 per quarter
Co. Cavan
Ireland
00 353 49 4362677