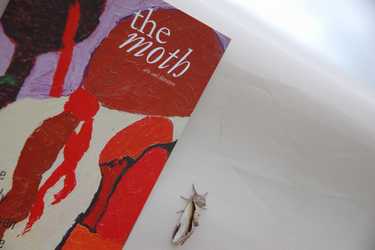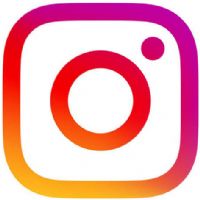 THE MOTH


'I skim the serious American journals where I send work, but I actually read The Moth and I aspire to it. My friend the nun is shocked, I think, by the work … but she is reading it too, in her Italian cloister. She is probably praying for you.' a subscriber

'The Moth is a small and very pleasing work of art ... it even has a collectable feel ... The literary selection on offer is superb ... with interviews which capture vivid and readable portraits of each author.' Irish Arts Review

'The Moth has always been a beautiful thing to behold on our magazine shelves ... It manages to have gravitas and coolness simultaneously.' National Poetry Library (UK)

'The Moth is a beautiful creature.' David Mitchell

'There's a great Kandinsky colour-as-music feel to the magazine.' Nichola Deane

'No other magazine like it.' Billy Collins

'The Moth magazine is a thing of beauty.' Caoilinn Hughes

'The Moth is an amazing magazine.' Donal Ryan
'If you want to keep your finger on the pulse, The Moth magazine is all you need.' Christine Dwyer Hickey

'Exquisitely designed and choc-a-bloc with exciting new artworks and wordworks.' Paul Durcan

'The Moth is a rare literary gem.' Dermot Healy
'Ireland's newest, and coolest, literary magazine.' Irish Times

'It is not just a magazine, but a work of art.' The Bridge

'Something quite special has been created by O'Connor and Govan, not only in the exceptional content of the magazine, but also in the elegantly set print and pages.'
Totally Dublin
Founded in June 2010,
The Moth
is a quarterly printed arts & literature magazine featuring poetry, short fiction and art by established and up-and-coming writers and artists.
Each issue also features two interviews – with the likes of Sally Rooney, John Banville, Paul Muldoon, Dan Rhodes, Kamila Shamsie, DBC Pierre, Helen Oyeyemi, Colm Toibin, Lionel Shriver, Tom McCarthy and Eimear McBride. You can find a list of interviewees
here
.
We are very proud to publish the work of new and up-and-coming writers alongside that of more established names. In the early days of The Moth we published the likes of Annie Freud, Sjon, Dermot Healy, Suzanne Joinson, Vona Groarke, Robert McLiam Wilson, Colette Bryce, Andrew Jamison, Jacob Polley, Alan McMonagle, Billy Ramsell, Paul Durcan, Tishani Doshi, Ciarán O'Rourke, Leanne O'Sullivan, Niamh Boyce, Joshua Cohen, Selima Hill, Jack Underwood, Dan O'Brien, Patrick O'Flaherty, Rob Doyle, Thomas Morris, Lee Rourke, Nicholas Hogg, Josephine Dickinson and John Montague.


In more recent years there has been work by Sara Baume, Mike McCormack, Les Murray, Billy Collins, Sinead Morrissey, Thomas Maloney, Maitreyabandhu, John Boyne, June Caldwell, Pascale Petit, Nuala Ni Conchúir, Matthew Sweeney, Yusef Komunyakaa, Hilary Fannin, John McAuliffe, Richard W. Halperin, David Romanda and Stephen May.
The art in The Moth deserves as much attention as the writing. Artists whose works has featured include Michael Carson, Wen Wu, Elizabeth Peyton, Hope Gangloff, Edgar Mendoza, Mary Sauer, Bradley Wood, Tran Nguyen, Robert C. Jackson, Lu Cong, Cesar Santos, David Piddock, Isobel Brigham, J. P. Donleavy, Mamma Andersson, David Paul Costello, Kenne Gregoire, Jasper Joffe, Gabhann Dunne, Billy Childish, Victor Man and Chantal Joffe.
The Moth
appears in March, June, September and December.
Annual subscriptions (€28 Ireland &UK/€32 ROW) and individual copies (€7) can be ordered
here
(postage included).
If you would like to submit work to
The Moth
click
here
.
Click
here
if you would like to receive The Moth Newsletter.
REBECCA O'CONNOR
Rebecca is co-founder and director of The Moth. She edits and designs
The Moth
and
The Caterpillar.
Her debut poetry collection
We'll Sing Blackbird
was shortlisted for the Strong Shine Award and she is a recipient of a Geoffrey Dearmer Prize from
Poetry Review.
Her debut novel
He Is Mine and I Have No Other
was
published by Canongate in 2018.
WILL GOVAN
Will is co-founder and director of The Moth. He conducts the interviews and takes photographs of the interviewees for
The Moth.
He studied portraiture at Heatherley School of Fine Art in London and paints in The Moth Studio.
HELEN SHARP
Helen is an editorial assistant at The Moth. She studied a PhD in Philosophy at Ulster University and is an artist and freelance writer and spends lots of time with horses.
THE MOTH POETRY PRIZE
Formerly the
Ballymaloe International Poetry Prize
, it remains one of the most lucrative prizes in the world, with €10,000 for a single unpublished poem, and three runner-up prizes of €1,000. The closing date is 31 December annually. Details
here
.
THE MOTH SHORT STORY PRIZE
The winner of last year's Moth Short Story Prize, judged by Kevin Barry, was Caoilinn Hughes. Read more about it
here
. This year's judge is Kit de Waal. The closing date is 30 June annually. Details
here
.
THE MOTH ART PRIZE
The Moth Art Prize awards €1,000 plus a two-week residency at The Moth Retreat in rural Ireland to the winner of this prize for figurative or representational work. The winner of last year's prize was Gregory Mortenson. The closing date is 30 August annually.
THE MOTH RETREAT
'For anyone looking for somewhere soothing to complete (or indeed start) their
magnum opus
; somewhere that is rustic but cosy, pared back but comfortable, and full of eclectic touches, witty and warm; this could be the spot.'
Irish Times

THE CATERPILLAR
The Caterpillar
is the younger sibling of
The Moth
and is for children between the ages of 7 and 11(ish), though grown-ups like it too. It includes work by the likes of Michael Morpurgo, John Hegley, Hilda Offen, Janet Wong, Chrissie Gittins, Ian Whybrow, Brian Moses, Carole Bromley, Lousie Greig and Dennis Lee. It appears at the same time as
The Moth
and ‒ like
The Moth
‒ is jam-packed full of poems, stories and artwork.
THE CATERPILLAR POETRY PRIZE
The Caterpillar Poetry Prize is a prize of €1,000 for a single poem written by an adult for children (aged 7–11). The 2019 winner, chosen by Brian Moses, was Andrew Weale's 'Wonder-Puddleful'. The closing date is 31 March annually.
THE CATERPILLAR STORY FOR CHILDREN PRIZE
The Caterpillar Story Prize is a prize of €1,000 for a single story written by an adult for children (aged 7–11). The winning story appears in the winter issue of
The Caterpillar
. The closing date is 30 September annually.
THE MOTH STUDIOS
Our studios at the rear of Church Street in Cavan are open on Mondays and Fridays for anyone who cares to drop in and do a bit of painting in convivial surroundings (€5 half day/€10 full day). There is also a drop-in portraiture group with Will Govan on Tuesdays from 8−10pm (€5). Don't hesitate to get in touch if you have any queries. Call 087 2657426 or email
enquiries@themothmagazine.com
.