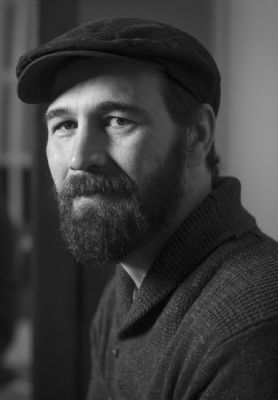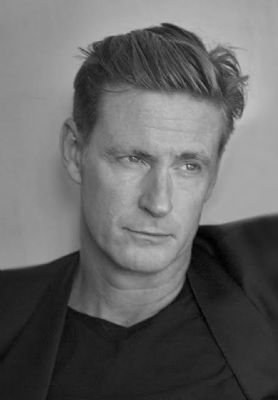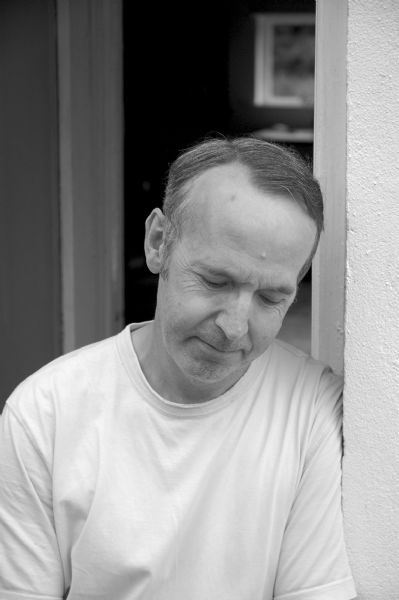 The winner of The Moth Art Prize 2018

Gregory Mortenson
teaches portrait drawing and painting at Grand Central Academy in New York. He grew up in Utah, and he credits his father and grandfather as being two of his earliest role models in art making. He attended Southern Virginia University on a wrestling scholarship, then after completing his degree in art returned home to study life drawing and painting. In 2006 he moved to New York to further his education in classical technique with Jacob Collins at the Grand Central Academy of Art. Mortenson travelled with his wife to Port au Prince ten months after the earthquake in 2010, to help build housing and, moved by what he calls 'the beauty and triumph of the human spirit', he set about making sketches of the children as they waited in hope for a new home and school. He returned in 2013 to teach art at an orphanage, and completed several more figurative studies, which featured in his 2015 solo exhibition
Zion's Children
at Arcadia Contemporary in New York.
You can read about him in this article
'Gregory Mortenson's "innately humane" portraits win 2018 Moth Art Prize
' in the
Irish Times.

'I'm over the moon about winning The Moth Art Prize.
The Moth
has always been brilliantly curated, with exquisite artwork and thoughtful writing throughout. And a couple of weeks in the countryside is exactly what my artist soul needs.'

Work by Diarmuid Delargy, Tazia Fawley, Ellen Heck, Hollis Heichmer, Robert C. Jackson, Alex Kanevsky, Michelle Kettle, Raha Khademi Langroudi, Eilish McCann and Alex Russell Flint was also highly commended.

The winner of The Moth Art Prize 2017


Bradley Wood
is a figurative painter born in Regina, Saskatchewan, Canada. He has a BFA from the Rhode Island School of Design, and he studied art and design at Art Center in Montreux, Switzerland and new media and installation at CalArts in Valencia, California. He has had solo exhibitions and was a Pulse Prize nominee at Pulse Art Fairs in New York City and Miami. In 2016, Bradley had his second solo show with Angell Gallery, Toronto, and his work featured in the acclaimed 'Human Condition' exhibition in an abandoned hospital in Los Angeles. Solo presentations at VOLTA, New York and Art Central, Hong Kong followed in 2017. Bradley currently lives and works just outside New York City.
You can read about him in this article
'Eccentric portraits set in luscious New York interiors win Moth Art Prize
' in the
Irish Times
.
'I am so grateful to the folks at The Moth for awarding me this prize,' says Wood. 'I think getting out of New York for a bit will be healthy. My exhibition schedule has been really hectic over the past few years so I'm definitely looking forward to the solitude. It will be an amazing and much-needed time to regroup, reflect on my work and tinker with some new ideas. I've actually always been quite affected by my environment, probably more than I realize. So it'll be really interesting to absorb the area and see how it affects my work there.'
Work by Michael Wann was also highly commended.
The winner of The Moth Art Prize 2016
David Piddock
was born in the Midlands in the UK, studied Fine Art at the Royal Academy Schools in the mid eighties and has been in London ever since. Now in mid-career, his work is widely collected and in public collections including the Museum of London. He is represented by
Adam Gallery
and has just completed an exhibition at the
Muse Gallery
, which featured almost all the work submitted to the Moth Art Prize.
'A lot of credit should go to The Moth, always wonderfully idiosyncratic and beautifully designed, for launching the prize and responding to figurative painting, largely ignored by the contemporary art scene,' says Piddock. 'We have nothing like it in the UK.'

Work by Carrie Marill and Sarah Leonard was also highly commended.