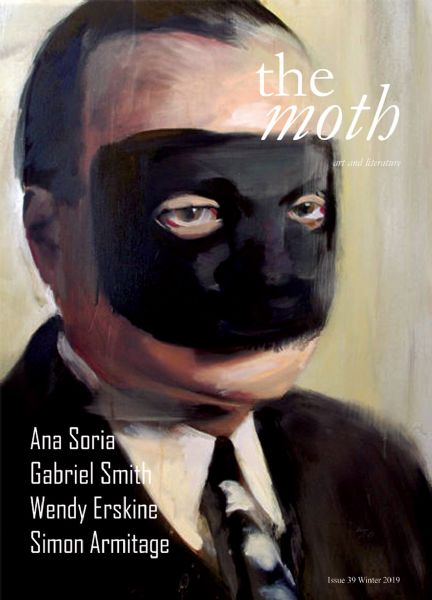 Toymaker
Slowly going blind,
he works by candlelight,
his workshop cold and fusty,
his best customers gone
on to their dealt reward.
He drops a wheel
and it rolls away,
never to be seen again,
Christmas coming soon,
with many poor to be fed,
with many dolls
still without a head.
With many fire trucks
to be painted blood-red.

Bruce McRae
'What would life look like without The Moth? It would be the end of our civilization. Such as it is. The Moth 4EVER!' Gary Shteyngart

'I love the mixture of the art and words in The Moth. It's beautiful. I always want to frame it.
'
Fiona Benson

'It
manages to have gravitas
and coolness simultaneously
'
National Poetry Library (UK)
'
No other magazine like it
'
Billy Collins
'There's a great Kandinsky colour-as-music feel to the magazine.' Nichola Deane

'
The Moth
is a friend to the bright
'
Joshua Cohen

'
The Moth
magazine is a thing of beauty
' Caoilinn Hughes